Low-priced seats available for Final Four weekend in London!
01
mai
2013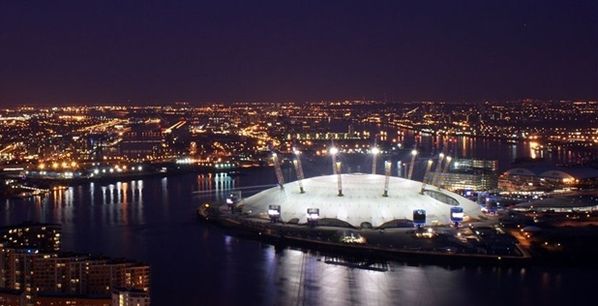 Turkish Airlines Euroleague fans will have a new opportunity to buy Final Four seats at the lowest prices after a new release of tickets for the event, which blasts off on Friday, May 10 and lasts until Sunday, May 12 in London, the United Kingdom. 
Following the qualifications of the Final Four teams - CSKA Moscow, FC Barcelona Regal, Olympiacos Piraeus and Real Madrid - a definitive configuration of the seating at The 02 allowed for the unblocking of some seats previously set aside for security reasons. 
The unblocked seats are in the lowest-priced categories, 160 € for four games of championship basketball over three days, so now fans will be able to punch their own tickets to London for less. All Final Four tickets give holders a privileged place at the best weekend in world basketball, full of activities for the entire family. 
The action starts two incredible semifinals on Friday. In the first game, it's CSKA vs. Olympiacos in a rematch of their historic, thrilling title battle of one year ago. Tipoff time is 17:00 GMT local time. Then, it's the Spanish clasico, one of the great rivalries in the world of sport, Barcelona vs. Madrid, scheduled to start at 20:00. 
Friday's winners will advance to the title game on Sunday, when the Turkish Airlines Euroleague champion will be crowned at centre court of The O2, one of the most spectacular sport and entertainment venues in the world, surrounded by upscale restaurants and great sightseeing. 
Ticketholders for the Final Four will have their choice of great basketball activities all weekend long. The Nike International Junior Tournament, featuring the stars of tomorrow, will run all weekend long in parallel to the Final Four, just a few steps away from The O2, and is free of charge for the public. Likewise, the Turkish Airlines Euroleague Fan Zone, the biggest basketball party ever held in Europe, will run from 11:00 to 19:00 each day of the Final Four at iconic Trafalgar Square in London, offering fans the chance to play and interact with celebrities. 
Remember, the newly released, low-priced tickets are likely to run out fast, so don't miss the opportunity to be part of the Final Four. Buy your seat at the center of the action now!