Vladimir Stankovic on EuroBasket: France, finally!
23
sept.
2013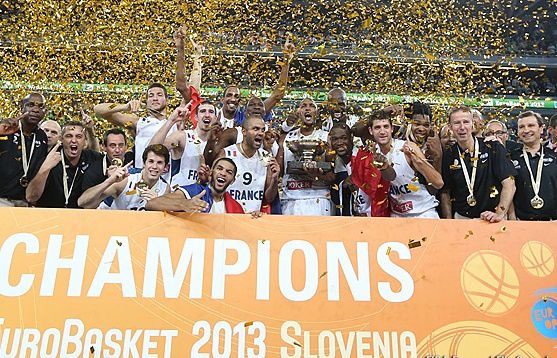 London Olympic Games It took France 35 attempts, two silver medals, four bronze medals and six empty-handed semifinal appearances before it finally managed to get its hands on the European champions trophy on Sunday. Its leader, Tony Parker, was a well-deserved EuroBasket MVP, leading an all-tournament team that also included Goran Dragic of Slovenia, Bojan Bogdanovic of Croatia, Linas Kleiza of Lithuania and Marc Gasol of Spain. Going back to my previous blog entries during this recently finished tournament, I see that in the first one, published on September 4 - right when it started - I said that my favourites to reach the semifinals were Spain, France, Lithuania and Greece. I got 75% of it right, which is not bad, even when I must admit that it was not a very difficult guess.
In the end, the favorites lived up to the expectations but with a lot of ups and downs and some strange situations along the way. For instance, Serbia finished seventh overall but beat the two finalists. Lithuania was virtually out of the tournament in the group stage against Bosnia and Herzegovina. It was down by 16 points but managed to qualify and go all the way to get the silver medal. France won the tournament despite three losses, just as Germany did in 1993. The host team jinx lasts for two decades already. The last team to win at home was Germany in Munich back in 1993. Spain could not three-peat. The last team to do it was Yugoslavia; in Barcelona 1973, Belgrade 1975 and Liege 1977. The three-peat jinx now lasts more than 35 years.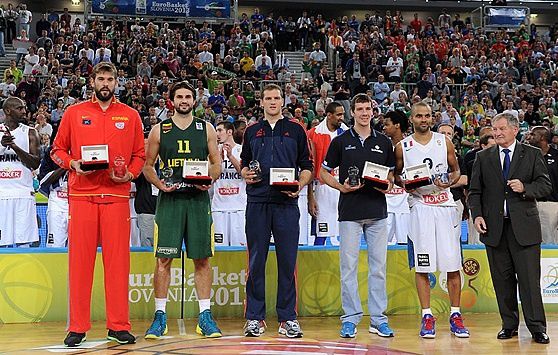 Even when a lot of Turkish Airlines Euroleague and Eurocup players had a respectable role in Slovenia, I must admit that France's victory is based on NBA players, albeit some who got their starts in the Euroleague. Four of their players came from NBA teams, three from the same one, San Antonio. The French team had a little bit of everything: physical power, experience, a solid frontcourt, outside shooting and, above all, Parker. It was shown in the final against Lithuania, however, that the team doesn't depend on Parker. He only scored 4 points in the first half but Nicolas Batum had 17 by making 3-of-3 two-point attempts and 3-of-4 three-point shots before halftime, which arrived with an inspirational shot by Antoine Diot of Strasbourg.
France, just as other teams, had a lot of absences in this tournament. It put together a team that did not have a good start, losing against Germany, but which played its best basketball when it mattered most, from the quarterfinals onwards. It showed great morale, rallied from a big deficit and won in overtime. The heart of the champions.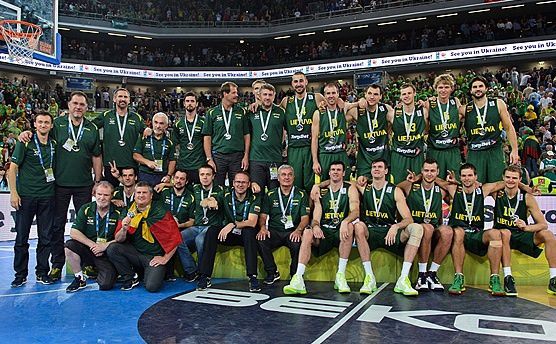 Lithuania had bright and horrible moments. With just one true point guard, Mantas Kalnietis, it couldn't reach higher. Personally, I expected more from Lithuania's young NBA players, Jonas Valanciunas and Donatas Motiejunas. They didn't play much (16 and 11 minutes per game, respectively), didn't score much (6.5 and 4.8 points per game) and did not rebound well (5.2 and 2.2 boards per game). With the team it had and all the ups and downs, Lithuania has to be really happy with its second silver since the country regained independence.
Spain expected more from this tournament but was finally happy with its bronze medal. Four of their most important players were not in Slovenia. Spain had real options to reach higher but saw a solid lead disappear against France in the semis. Guards were Spain's lethal weapon - an explosive mix featuring Ricky Rubio, Sergio Rodríguez, Rudy Fernández and Sergio Llull, who complemented a dominant Marc Gasol in the middle.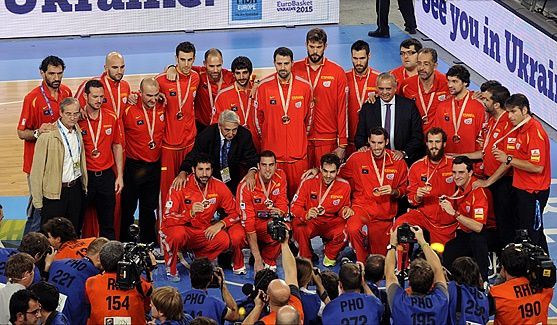 Croatia made it to the semifinals for the first time in 18 years, a great success. Its star, Ante Tomic, did not shine too much but on the other hand, Bojan Bogdanovic, second-best scorer in this tournament at 17.4 points per game, showed why Zeljko Obradovic used all of his authority to convince him to stay at Fenerbahce Ulker Istanbul for one more year. He will be one of the most recognizable and followed players in the Euroleague next season.
Slovenia, led by Goran Dragic, sees its fifth place as a success, back by its own crowd reaction. The most positive surprise in this tournament was Ukraine, which finished sixth, its best-ever ranking, sealing its ticket to the 2014 FIBA World Cup in Spain. Alexander Volkov was a happy man, as his work in the Ukrainian federation has started to pay off. With its national team qualified to the World Cup, Budivelnik in the Euroleague and the country getting ready to host the next EuroBasket, Ukraine is a new place to look at on the European basketball map.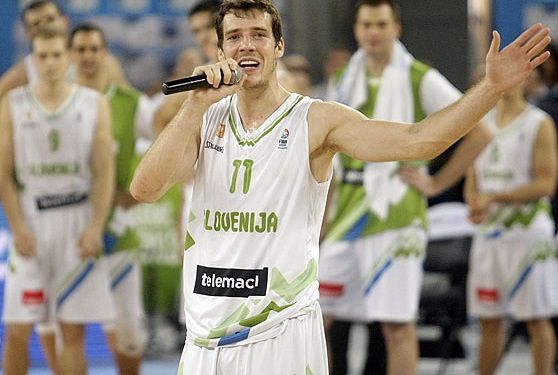 Serbia was seventh, getting the last ticket to Spain - a fair and nice reward for the youngest team in the tournament (averaging 24.2 years), which had nine EuroBasket newcomers. Among their lesser-known players, I would like to highlight Bogdan Bogdanovic, a great shooter and solid rebounder for his height and position (9.8 ppg., 4.3 rpg.). Serbia managed to seal its World Cup ticket with a win against Italy, the most positive surprise in the first group stage of the tournament (5-0), although a disappointing one after that (1-6). Still, Italy is working in the right direction. Alessandro Gentile is the leader of a new generation and the EuroBasket's sixth-best scorer at 14.2 points per game. If players like Andrea Bargnani, Danilo Gallinari and Stefano Mancinelli had been in Slovenia, Italy would have been a top candidate to win the gold medal.
Russia and Turkey did not go past the first group stage and Greece could not reach the quarterfinals. Despite being one of the favourites to win a medal, Greece did not even reach the World Cup. There will be a long line waiting for four wild cards available for that tournament: Brazil, China, Canada, Russia, Italy, Turkey, Greece, Nigeria...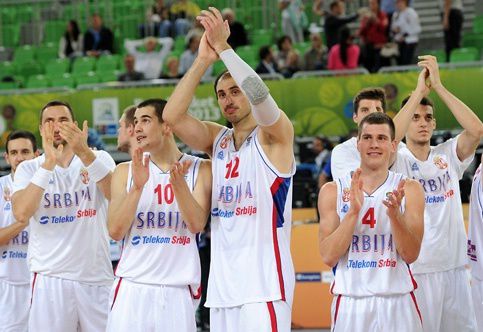 I would like to finish this blog with a couple of sentences about head coaches. Vincent Collet, born in 1963, is not very young but leads a new wave of coaches, a transfer between generations. EuroBasket 2013 may have been the last tournament for Bogdan Tanjevic, age 66, as a coach. Dusan Ivkovic is even more veteran at age 70 and he may announce his retirement as the Serbian national team head coach as soon as this Tuesday. Bozidar Maljkovic, age 61, finished his contract with Slovenia. Some of the new coaches coming are Juan Antonio Orenga (Spain, 1966), Andrea Trinchieri (Greece, 1968) and Simone Piangiani (Italy, 1969)... With Slovenia now a memory, they and we will have a lot more to look forward to in the future!
POSTED BY VLADIMIR STANKOVIC - EUROLEAGUE.NET