Linas Kleiza: "Zeljko Obradovic is definitely the best coach with whom I have ever worked"
30
oct.
2013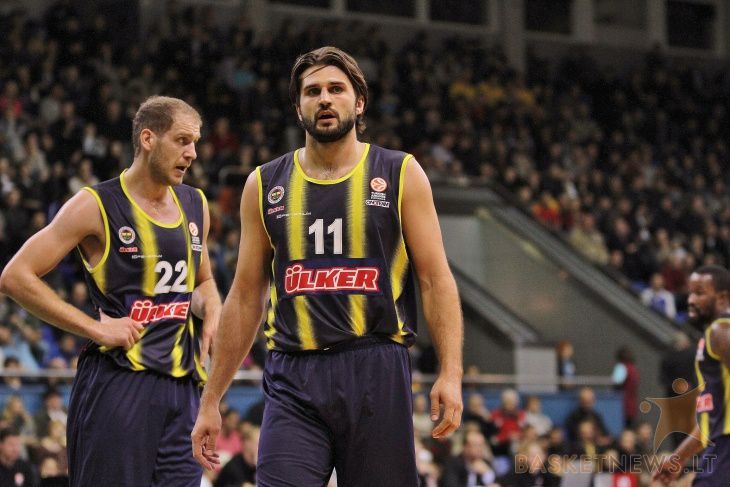 It has a been a good start to the Turkish Airlines Euroleague season for Fenerbahce Ulker Istanbul, with consecutive wins against Budivelnik Kiev and FC Barcelona. As expected, one of the team's main pillars is forward Linas Kleiza, who is making his return to the competition after having been a finalist, an All-Euroleague First Team member and the Alphonso Ford Top Scoring Trophy winner with Olympiacos Piraeus in 2009-10. Kleiza, who also helped Lithuania win the silver medal at EuroBasket 2013 as an all-tournament selection, currently ranks sixth among Euroleague scorers with 17 points on average despite playing than 24 minutes per night. As he and Fenerbahce gear up for another big showdown against visiting CSKA Moscow in the Game of the Week on Thursday, Kleiza talked to Euroleague.net about his goal of winning titles and how he feels that he's in the right place to do so under legendary head coach Zeljko Obradovic. "I want to win something in my career - I haven't won anything yet," Kleiza told Euroleague.net. "When I think about it, Coach Obradovic can definitely help me."
Welcome back to the Euroleague, Linas. Fenerbahce is 2-0 and you got off to a great start, just like your last time around with Olympiacos. How have you adjusted so well?
"Thank you. You know, there is no need to adjust: I just joined a very good team. So far we are a new team trying to build something special. We are playing OK so far, but we still have a lot of potential."
Despite injuries, Fenerbahce still beat Barcelona last week. Which were the keys to that big win?
"The key was that we played aggressive. We played good defense and also fast, as we have a lot of players who can score. We can do a lot of things but are still getting used to one other and to Coach Obradovic's system. It is going to take some time, and so far we have been able to win games, but we are not playing anywhere close to where we want to play yet."
Your next opponent will be another undefeated giant, CSKA Moscow. How much are you looking forward to the challenge?
"It should be a very good game. It is just the beginning of the Euroleague but we have some tough games to play already. The key is going to be our defense, going forward."
What does it mean to players to have big, meaningful games like this so early in the season?
"It is good! There are a lot of meaningful games in the Euroleague and it is tough to score a win against any team you play against. It is a very good test and we have to keep playing. It is fun."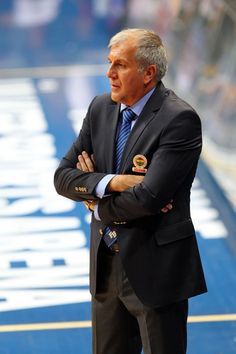 It is also a battle of coaching greats, Zeljko Obradovic and Ettore Messina, facing each other for the first time in four years. What's it like to work for Coach Obradovic?
"He is definitely the best coach I have ever worked with. He is very tough but also fair. He respects his players and if you respect him and the team, there is no problem. He always has high goals in mind."
Was playing for Obradovic one of the main reasons that made you choose Fenerbahce over other options?
"Yes, definitely. I want to win something in my career - I haven't won anything yet. When I think about it, Coach Obradovic can definitely help me."
Fenerbahce has very versatile forwards like you, Emir Preldzic and Nemanja Bjelica. How do you like plying in a system where players can switch positions, especially at forward?
"Yes, there are a couple of player who can switch positions. We just try to take advantage of what is on the court and become a fast team. That is what we want to do; be fast, run, defend and score. It gives us advantages but also disadvantages on defense, and we are working to cover those."
What did you like about the Euroleague that made you return to the competition?
"This was a great opportunity to come back. I had a great experience when I played with Olympiacos. Every game is meaningful and being back in Europe is really nice, of course."
You were All-Euroleague and reached the title game with Olympiacos. What do you remember about that 2009-10 season with the Reds?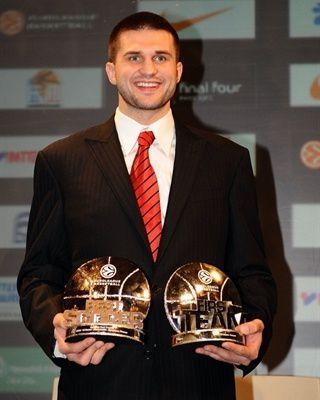 "We had a very good team, but unfortunately, we lost against Barcelona in the final. We played good and, like I said, it was a great experience and a lot of fun. Greece is a very, very nice country. Unfortunately, we didn't accomplish the highest goal that we wanted to."
Does having played in one Final Four and come close to winning the title motivate you even more to try to go all the way with Fenerbahce?
"Of course! It was really tough to lose that final. It is always very difficult, but when you play, you always play for something. We are definitely playing to try to be our best and win as much as possible. We have a coach who knows all about winning the Euroleague and knows what it takes. And we are learning from him."