LeBron James could win the MVP in an unanimous vote
02
mai
2013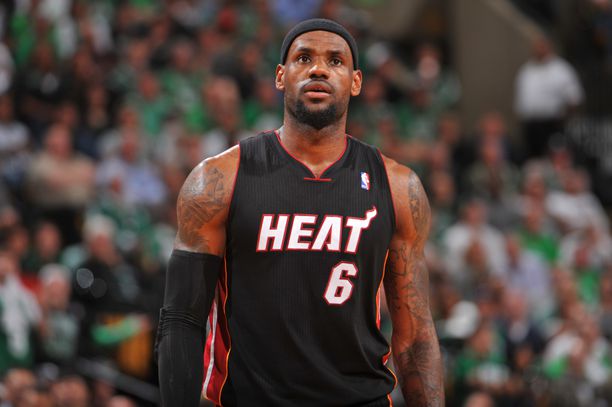 At this point, there's no reason why the Miami Heat shouldn't be considered the favorites to win the 2013 NBA Finals as they're coming off a 4-0 series sweep against the Milwaukee Bucks and managed to finish the regular season with a 66-16 record. Obviously, the main reason why the Heat have been so successful this season has been because of LeBron James–which is why it should come as no surprise that he'll be taking MVP honors for the fourth time in his career.
James is expected to be named MVP on Sunday–which will make it four out of the last five seasons for the future Hall of Fame player. When looking back at the regular season, this news shouldn't really come as much of a surprise to anyone as he averaged triple-double type numbers in 2012-13 with 26.8 points per game to go along with 8.0 rebounds and 7.2 assists.
What's even more scary to think about–James is just 28-years-old.
If you think what James did this past season was scary, just imagine what the next couple of years have in store for the superstar as he's only going to get better and better each season. It was no secret what James was capable from a talent perspective, but nobody could have predicted James to take his game to the level that he did during the 2012-13 season.
Miami has made it clear they're anxious to win back-to-back titles and now that James has another MVP honor under his belt–expect him to use that as even more motivation to lead this Heat team to another championship.