IMG Media consults for Euroleague
15
oct.
2013
IMG Media, a division of IMG Worldwide, the global sports, fashion and media company, has agreed a long-term consultancy deal to market the rights to the Turkish Airlines Euroleague.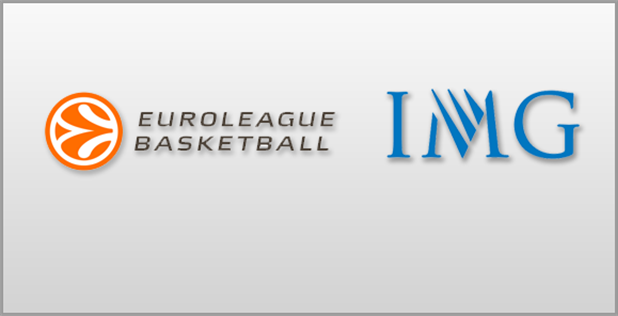 IMG were instrumental in the recent deals in Spain, Italy, South Africa, the Netherlands and Georgia and is working with Euroleague Basketball to secure broadcast contracts across all forms of media in other key territories. These include Belgium (Flemish part), Africa, the UK from the 2013-14 season and subsequently the Asian Pacific regions from 2014-15.
IMG-LogoIoris Francini, EVP of IMG Media, said: "The Turkish Airlines Euroleague is growing in popularity, not only in Europe, but around the world. The quality of the players and teams, and the excitement they generate on a weekly basis makes it an outstanding asset to media around the world.
"We are delighted to be working with Euroleague Basketball to help them grow the competition, enhance the image and increase their exposure globally."
Jordi Bertomeu, President and Chief Executive Officer of Euroleague Basketball, said: "IMG Media is well known for providing their partners with hard-to-match knowledge and expertise within the sports field. IMG Media manages the rights of some of the most prestigious sports properties in the world, and we are delighted that the Turkish Airlines Euroleague is amongst them.
"IMG's philosophy perfectly fits with Euroleague's strategy for the next years. I am confident this deal will help us reach our goals, taking the league to the next level, both sports-wise and commercially."
The Turkish Airlines Euroleague tips off on October 16 and features 24 top teams from 18 countries in Europe. They will compete on 31 competition dates over an eight-month period leading to the Final Four event in Milan, Italy from May 16-18, 2014.
Last season saw Greek side Olympiacos Piraeus beat Spanish giants Real Madrid 100-88 in a pulsating final at London's O2 Arena to win the title for the second successive year.