Euroleague Basketball announces 2013-14 NIJT qualifying tournament dates
11
nov.
2013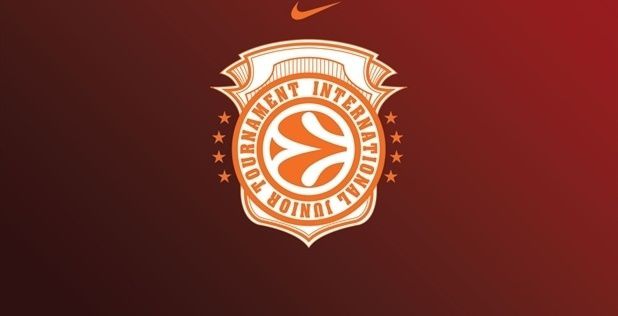 Euroleague Basketball is pleased to announce the dates of the four qualifying tournaments whose winners will participate in the 12th edition of the Euroleague Basketball Nike International Junior Tournament in Milan, Italy next spring. A dozen years after Barcelona hosted the first tournament to crown Europe's junior champions in 2003, the NIJT has become a staple of the basketball calendar, held in parallel each season with the Turkish Airlines Euroleague Final Four. To determine which teams will play for the title in Milan from May 15 to 18, 2014, four qualifying tournaments will again be held across Europe this winter. In Rome, L'Hospitalet, Kaunas and Belgrade, Europe's elite youth players will compete to play on the biggest stage of all, the Euroleague Basketball Nike International Junior Tournament!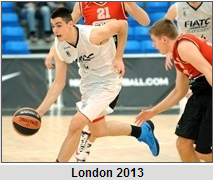 This season, the first qualifying tournament will be the Torneo Città Di Roma, organised by Stellazzurra Basketball Academy, in Rome, Italy and running from December 27 to 29, 2013. That will be followed swiftly by the Torneig de Básquet Júnior "Ciutat de L'Hospitalet", organized by CB L'Hospitalet in L'Hopsitalet, Spain between January 3 and 5, 2014. The third qualifying tournament will be the Kaunas NIJT organised by Zalgiris Kaunas in Kaunas, Lithuania, and set for February 7 to 9, 2014. The fourth event is the Belgrade-JCT, organised by Crvena Zvezda Telekom Belgrade in Belgrade, Serbia, which runs from February 21 to 23, 2014.
"In times of economic crisis, instead of cutting back on certain expenses, it is important that clubs strengthen their investment in the future, and that means investing in their youth programs," Jordi Bertomeu, Euroleague Basketball
President and CEO, said. "We are looking forward to seeing 32 different clubs represented across the four qualifying tournaments, with the four winners making it through to the eight-team field in Milan. There, the two finalists will play on the same Mediolanum Forum court where the 2013-14 Turkish Airlines Euroleague champion will be crowned a few hours later. I would like to say thank you for its support to Nike, who together with Stellazzurra Basketball Academy, CB L'Hospitalet, Zalgiris Kaunas and Crvena Zvezda Telekom Belgrade, forms the backbone of these events."

Each qualifying tournament city will host eight teams over three days with the winners booking their tickets to Milan. In 2013, Spars Sarajevo (Bosnia and Herzegovina), FIATC Joventut Badalona (Spain), Lietuvos Rytas Vilnius (Lithuania) and Crvena Zvezda Telekom Belgrade (Serbia) won the qualifying tournaments, with FIATC Joventut Badalona being crowned the 2013 EB NIJT champion at The O2 in London.
As the place where future stars are born, the NIJT alumni club is already a who's who of European basketball stars. Many players who participated in previous events can be seen on Turkish Airlines Euroleague and Eurocup rosters, including Mirza Begic (Olympiacos Piraeus), Nihad Dedovic (FC Bayern Munich), Mario Hezonja (FC Barcelona), Mantas Kalnietis (Lokomotiv Kuban Krasnodar), Jonas Maciulis (Panathinaikos Athens), Milan Macvan (Galatasaray Liv Hospital Istanbul), Nikola Mirotic (Real Madrid), Dejan Musli (Partizan NIS Belgrade) and Milos Teodosic (CSKA Moscow).
Fans can follow all of the action at www.euroleague.net/events/nijt where articles, statistics, game reports, quotes, photos and links will be available during each and every tournament.