China's Favorite player unveiled: Vassilis Spanoulis
08
mai
2013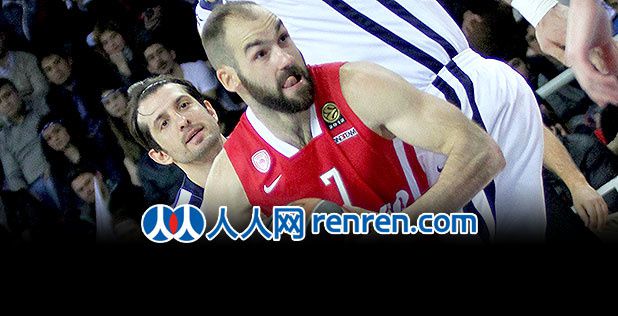 For the first time ever, Euroleague fans in China had the chance to choose their favorite player, thanks to an on-line contest organized by RenRen, the leading social networking platform in China. Renren had 160 million registered users in 2011 and boasts 31 million active monthly users. The cooperation between Euroleague and RenRen started in 2011. Since then the RenRen platform has become the official social media for Euroleague Basketball in China, providing daily Turkish Airlines Euroleague content to millions of social media users in China.
This season, Chinese fans had the chance to follow Turkish Airlines Euroleague games broadcast on several Chinese TV networks, such as Guangdong TV, Liaoning TV and the web television Letv. Chinese fans enjoyed two Euroleague games per week, the Euroleague Basketball Magazine and a weekly recap on Hooppark, the most-followed basketball TV program aired by the Chinese national network CCTV.
In addition to Spanoulis, the nominees for the China's Favourite player included a total of eight top stars: Juan Carlos Navarro and Sarunas Jasikevicius of FC Barcelona Regal, Rudy Fernandez of Real Madrid, Dimitris Diamantidis of Panathinaikos, Milos Teodosic of CSKA Moscow, Sasha Vujacic of Anadolu Efes Istanbul and Sergio Llull of Real Madrid.
Spanoulis had a head start on the others due to his widespread name recognition in China as a former teammate and friend of Yao Ming, a national hero in basketball there.