bwin Euroleague Fantasy Challenge opens its 10th season!
26
sept.
2013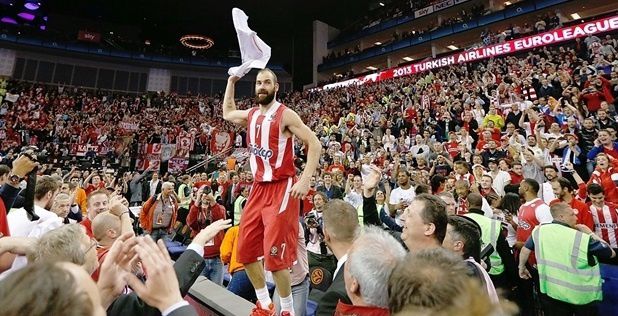 The 2013-14 bwin Euroleague Fantasy Challenge is now open for business! As for every season since its debut in 2004-05, bwin Euroleague Fantasy Challenge is a free-of-charge online game that gives Turkish Airlines Euroleague fans the opportunity to select and manage their very own teams, buy and trade players. compete against their friends and have the chance to win great prizes! For the hundreds of thousands of players who have enjoyed playing it through the first nine seasons, it's time again to challenge yourself and your friends at bwin Euroleague Fantasy Challenge!
For newcomers to bwin Euroleague Fantasy Challenge, get ready for a ton of fun! bwin Euroleague Fantasy Challenge couldn't be easier to play. Make your own teams - as many as you like - by choosing 10 players under our 500-credit restrictions and then trade up to three per week as you try to perfect your basketball expertise! All the while, you will be testing your knowledge against other basketball lovers from all over the world!
Of course, bwin Euroleague Fantasy Challenge is not just a game, but a contest, too, with great prizes awarded to the best bwin Euroleague Fantasy Challenge players. The prizes come every week and don't stop until there is a champion! As always, the grand prize allows the winner and a friend the ultimate fan experience as special VIP guests of Euroleague Basketball at the 2014 Turkish Airlines Euroleague Final Four in Milan, Italy! Not only that, but our 2013-14 bwin Euroleague Fantasy Challenge winner will get the unique chance to step on court after the final, when the newly crowned Euroleague champions will be celebrating! That is nothing less than the ultimate dream for any Turkish Airlines Euroleague fan!
bwin and the Euroleague will announce more exciting new prizes before the start of the season, but remember, even if you join late or start slow, everyone can win any week of the season playing bwin Euroleague Fantasy Challenge! So what are you waiting for? Go to http://fantasychallenge.euroleague.net and start playing if you already have an username. If not, join free of charge, as all you need is a valid e-mail address! Start building your personalized teams, manage them wisely and try to beat tens of thousands of other basketball lovers like you in the battle for the grand prize - a VIP trip at the 2014 Final Four!