Steph Curry, Andrew Bogut and Golden State Warriors clinch playoff series against Denver Nuggets
03
mai
2013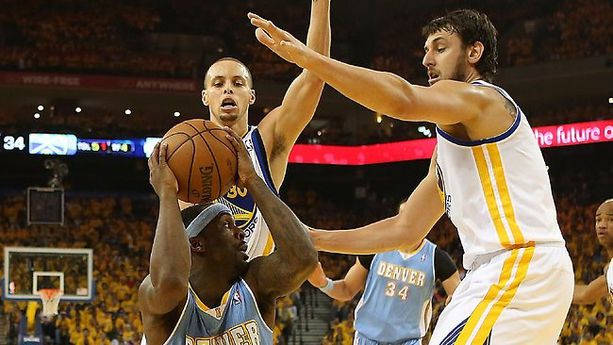 ANDREW Bogut played what he described as his best game in a Golden State uniform to lead the Warriors into the second round of the NBA playoffs.
Bogut finished with 14 points and 21 rebounds in game six against Denver as the Warriors held on to win 92-88 and secure the series 4-2.
Golden State guard Stephen Curry, who the Warriors felt was the target of deliberate injury attempts in game five, poured in 22 points, while Nuggets star Andre Iguodala led all scorers with 24.
Bogut said the performance was his finest for his new club, which stuck with the Aussie giant despite missing half the season through injury.
1st Half Highlights:
"For sure (it's his best win). Saved the best for last. It's a great day for us," Bogut said.
"It's always about the team."
Bogut said the win should silence some of the Warriors doubters who said they couldn't make a dent in the finals.
"We're in the second round of the playoffs. No.1 - no one thought we'd make the playoffs. No.2 - no one gave us a chance to get through the first round."
"We almost let it slip away but we fought hard and it's a huge win."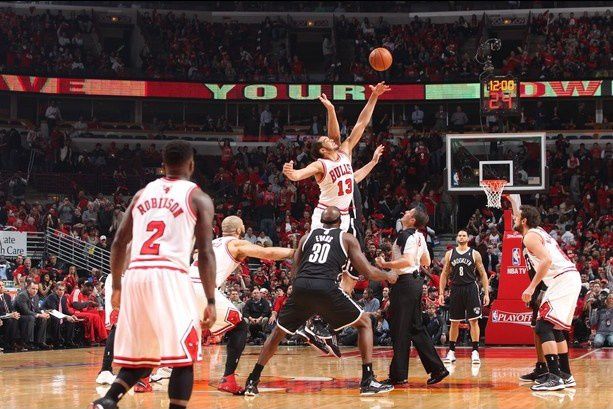 Meanwhile, the Brooklyn Nets kept their playoff hopes alive with a 95-92 victory over the short-handed Chicago Bulls to force a deciding game seven in their Eastern Conference first-round series.
Deron Williams scored 17 points, handed out 11 assists and won a jump ball against Chicago's Joakim Noah in the closing seconds to seal the victory.
Brook Lopez and Joe Johnson chipped in another 17 points each and Gerald Wallace added 15 for the Nets, who will host the series decider in Brooklyn on Saturday.
The winner of the series will face reigning NBA champions Miami in the second round. The Heat, led by LeBron James, swept Milwaukee out of the playoffs in four games.
The Nets shot just 28 per cent from the field in the second half, but they held on against a Bulls team playing without starting point guard Kirk Hinrich for the second straight game because of a calf injury.
Chicago were also without Britain's Luol Deng, who was sidelined by the flu.
Highlights of the game: