Mike Brown va bientôt s'entretenir avec les Knicks de New York
23
juin
2020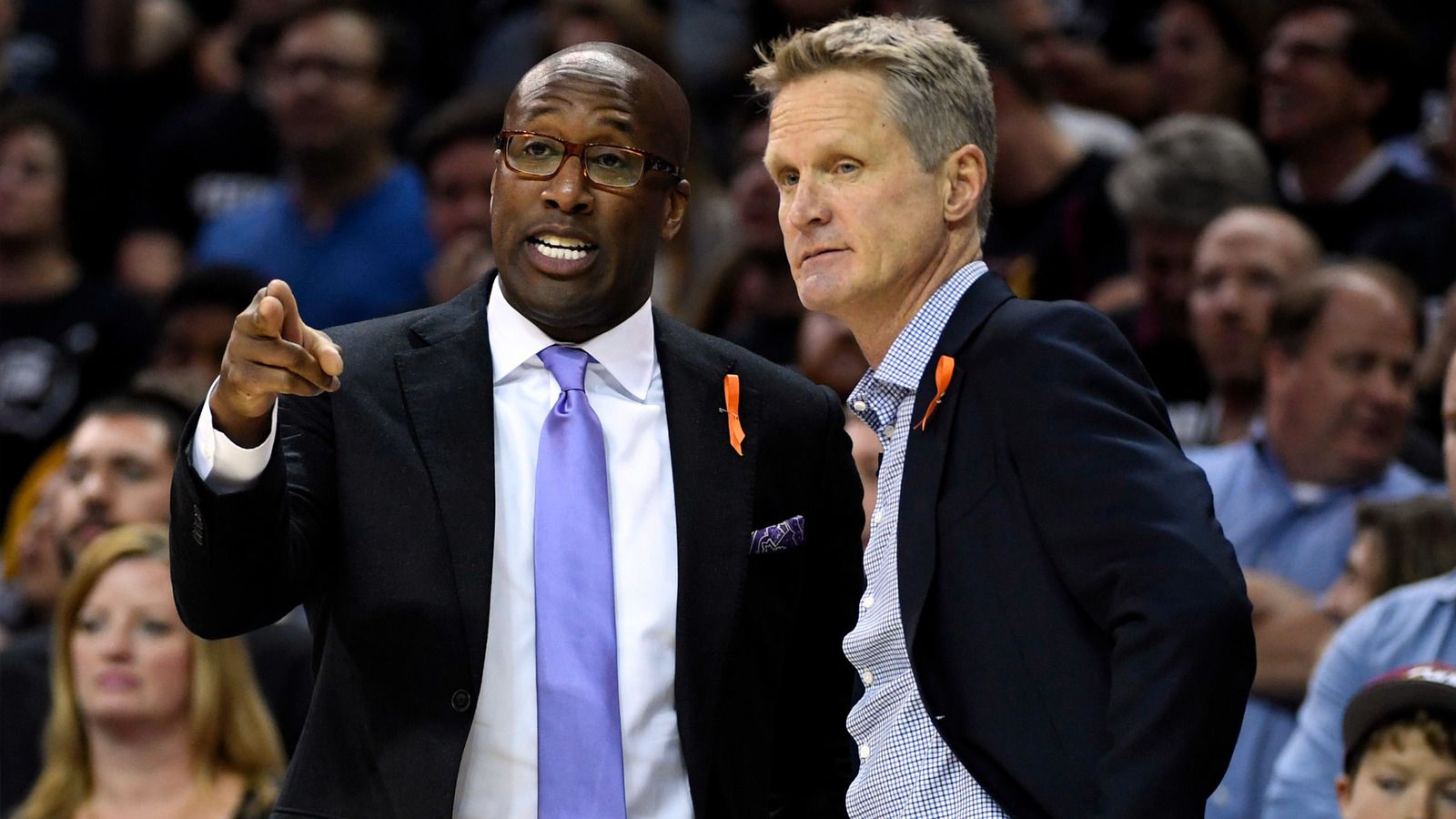 Assistant de Steve Kerr chez les Warriors de Golden State, Mike Brown, nommé nouvel entraîneur-chef du Nigéria il y a quelques mois est dans le viseur des Knicks de New York pour le poste d'entraîneur chef de l'équipe. Selon The Athletic, les Knicks vont bientôt rencontrer Mike Brown pour un entretien.
Un candidat de plus sur la liste des New York Knicks pour le poste de head coach. Selon The Athletic ils vont s'entretenir avec Mike Brown, actuellement assistant des Golden State Warriors. Il rejoint Ime Udoka, Pat Delany, Jamahl Mosley et Will Hardy
Assistant de Steve Kerr depuis 2016, sa dernière expérience d'head coach remonte à la saison 2013-14 aux Cavaliers, où il était retourné après une expérience ratée aux Lakers. Élu coach de l'année en 2009, il affiche un bilan de 347 victoires et 216 défaites, dont 6 participations en playoffs en 8 saisons.
Les entretiens devraient débuter dans la semaine, et aux dernières nouvelles Tom Thibodeau serait toujours le favori.